Happy New Year! I hope you enjoyed the holidays with your loved ones and are entering 2023 feeling rested and ready for an exciting new year. I am currently in Springfield for lame duck session before the new term begins next week. We are working on a number of bills to improve our state, and I look forward to sharing updates with you soon.
Last year, the 102nd General Assembly passed over 180 new laws that recently took effect on January 1st. I wanted to share a few with you:
The Illinois Minimum Wage has increased from $12 an hour to $13 an hour. For employees who earn the majority of their income based on tips, the hourly rate increases to $7.80.
Financial Protection for Carjacking Victims (HB3772) provides that a person is not liable for violations, fees, fines, or penalties during the period of time a motor vehicle was reported as stolen or hijacked to the appropriate law enforcement agency.
Electronic Protective Orders (SB3667) extends additional protections to survivors of domestic violence by allowing them to file for a protective order at any time by email or online, in addition to in-person. The legislation also requires a court in a county with a population over 250,000 to offer the option of a remote hearing for a protective order.
Increased Access to PrEP and PEP (HB4430) will allow pharmacists to dispense and administer PrEP and PEP under a standing order to those who are at risk or may have been exposed to HIV. The legislation will help address disparities that communities affected by the HIV pandemic continue to face.
Discounted Fees for License Plates (HB5304) reduces the cost of annual license plate renewals for senior drivers who qualify for the Illinois Department of Aging's Benefit Access Program. The annual renewal fee will be reduced from $24 to $10.
New District Map
The boundaries of the 12th district have slightly shifted as a part of the legislative redistricting. I have enjoyed representing you for the past two years and I look forward to doing so in the years to come! To view the 2023 district boundaries, click here. As always, please continue to reach out to my office for assistance.
Mobile Driver Services Event
On Saturday, January 21st, my office will host a Mobile Driver Services Event at LaSalle Language Academy (1734 N Orleans St) from 10 am – 2 pm. The event will offer services such as vision screening, organ or tissue donor registry, license plate renewal stickers, and more. Please be sure to note that proper identification is needed for services. All payments must be made by check, credit card, debit card, or money order. Cash will not be accepted.
In the Community
North Dearborn Joy of Toys Event
My office partnered with Sen. Sara Feigenholtz for the annual North Dearborn Association Joy of Toys event. Thank you to everyone who stopped by and donated gifts!
December Small Business Shoutout Dinner – Chez Moi
My office visited our Small Business Shoutout for December, Chez Moi. The food and drinks were delicious and the staff were so helpful and kind. If you're looking for a charming place to have a cozy meal, be sure to check out Chez Moi on Halsted and Dickens!
Vivid Seats Ribbon Cutting Celebration
I had the opportunity to join Governor JB Prtizker; Chicago's Deputy Mayor for Economic Development Samir Mayekar; Vivid Seats CEO Stan Chia; and World Business Chicago CEO and President Michael Fassnacht for a ribbon cutting ceremony for Vivid Seats' new headquarters! Vivid Seats has been a valued partner in the growth of Chicago's technology sector and I look forward to seeing the company thrive here in Illinois.
018th District Toy Drive Event
I joined Rep. Lakeisha Collins and the 018th District CAPS Office for their annual toy and clothing drive! Thank you to everyone for your generous and kind donations.
Grant Opportunities
Connect Illinois Broadband Grant Program
Connect Illinois seeks to achieve ubiquitous broadband access for homes, businesses, and community anchor institutions. Allowable costs include network design, project planning, equipment, construction, and deployment of middle mile and/or last mile infrastructure. Potential applicants include businesses, nonprofits, cooperatives, school districts, and local governments. Proposals covering unserved and/or underserved areas are eligible for Connect Illinois grant funding. There is $350 million total available with a maximum grant size of $10 million. Preference given for a 50% match, but it is not required for an application to be competitive. The application process will roll through 2024, or until funds are depleted. Learn More.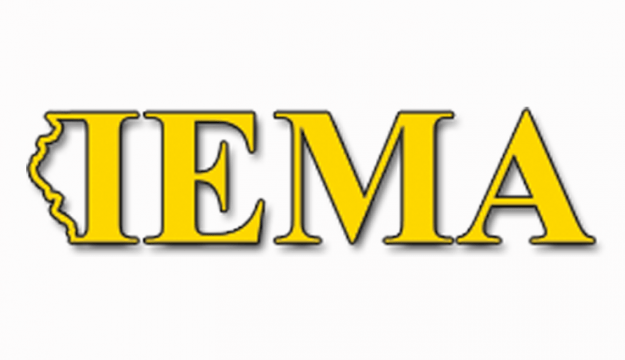 Illinois Not-for-Profit Security Grant Program
The Illinois Emergency Management Agency (IEMA)/Illinois Terrorism Task Force has announced the State Fiscal Year 2023 Illinois Not-for-Profit Security Grant Program (NSGP-IL). The State will award up to $150,000,000 for security upgrades to eligible 501(c)(3) organizations located in Illinois who are deemed at high-risk of a terrorist attack by a terrorist organization, network or cell. Applications will be accepted through 5 pm on January 16, 2023. Learn More.
Illinois Homeowner Assistance Fund
The Illinois Housing Development Authority (IHDA) opened a new round of grant opportunities to help homeowners who continue to be affected by the COVID-19 pandemic. With the new round of funding, IHDA is pleased to announce that they have doubled the maximum grant amount to $60,000 from $30,000. This grant can cover overdue mortgage payments, property taxes, insurance, and association fees. Applications will be accepted until 11:59 p.m. on January 31, 2023. Learn More.
Community Updates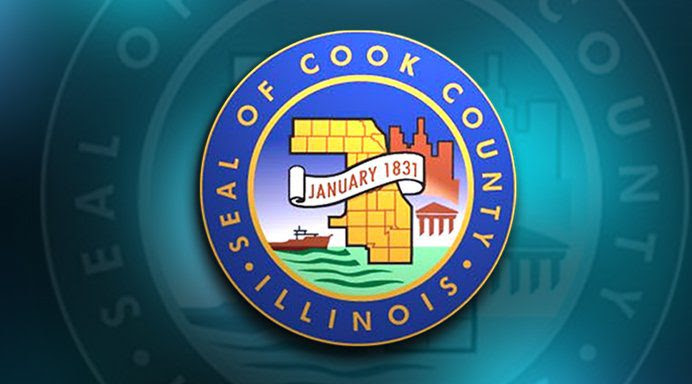 Cook County Property Taxes Payment Extension
Cook Country property owners will receive a one-month extension on their first 2023 property tax bill. The new due date will be on Monday, April 3rd. To view your bill online visit cookcountytreasurer.com. Paper bills will be issued late February or early March.
Real ID Deadline Extended

The REAL ID deadline has been extended to May 7, 2025. Under the new regulations published to execute this change, states will now have additional time to ensure residents have driver's licenses and identification cards that meet the security standards established by the REAL ID Act. As required by the law, following the enforcement deadline, federal agencies, including the Transportation Security Administration (TSA), will be prohibited from accepting driver's licenses and identification cards that do not meet federal standards.
I would like to hear your thoughts and concerns on the Redefine the Drive project. Although no plan has been approved, I want to make sure that your input is taken into consideration. Please email my office at info@repcroke.com with any questions or comments.
The Office of Emergency Management and Communications (OEMC) recently introduced the Private Sector Camera Initiative. The program will allow homeowners, condominiums, and businesses to link their private exterior cameras with OEMC and Homeland Security Directors to create additional points of contact during an emergency throughout Chicago. Learn More.
The City of Chicago launched the Home and Business Protection Rebate Program to provide any Chicagoan, business owner, or anyone who leases/owns a vehicle registered within the city to receive reimbursement for security technology. The program will cover a portion of the cost of outdoor security cameras, one year of video cloud storage, outdoor motion sensor lighting, and vehicle GPS trackers. Apply Here.
PAWS Chicago Partnership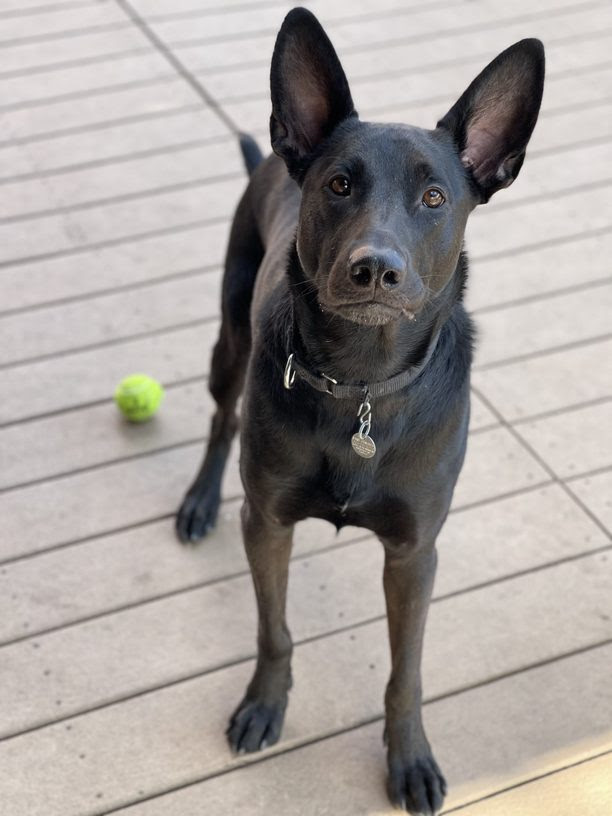 We have a new PAWS Chicago pal to introduce for January: Meet Rafi!
Rafi is a playful but shy pup who will spend hours juggling three different balls because he can never seem to choose a favorite! Rafi loves to play and is equally happy to cuddle and sprawl out for nap time. His foster parents report that he's very sweet and is getting more and more confident everyday!
If you are interested in adopting Rafi or any of his other friends, check out PAWS Chicago for more information.
Small Business Shoutout
Every month we highlight a small business in our district. For January, we are excited to feature Bottles Up!
"Who are we without each other, and what is life without celebrating it?
Community and camaraderie are at the forefront of all we do. Probably because that's what we believe the beverage industry is all about. We have a fun, affordable wine/beer club, and while COVID temporarily kiboshed our in-person experiences, we're back at 'em (HIP! HIP!).
At the end of the day, we simply try to make a difference, make people happy, and make sure your glass is full."
If you have a favorite store, restaurant, or other business in the district for future Small Business Shoutouts, let us know!
As always, please reach out to my office with any questions or concerns.