I hope you are enjoying the mild winter weather and looking ahead to spring just around the corner! I've been busy in Springfield working alongside members in committee meetings and on the House floor to push important legislation forward that will have a positive impact on our communities.
Last month, Governor J.B. Pritzker delivered his annual State of the State and Budget Address during a joint session at the State Capitol. The address marks the beginning of the process to develop a fiscally and socially responsible budget negotiated between the Governor's Office, legislators, and state agencies. Over the past few years, our state has made great strides towards restoring our fiscal health, and we must continue on that trajectory, while also making investments in our future. I was thrilled to see that the Governor's proposed budget prioritizes resources for our education system, affordable child care, and behavioral health.
I joined WBEZ following the Governor's address to share my thoughts and speak more about the budget process. Listen here.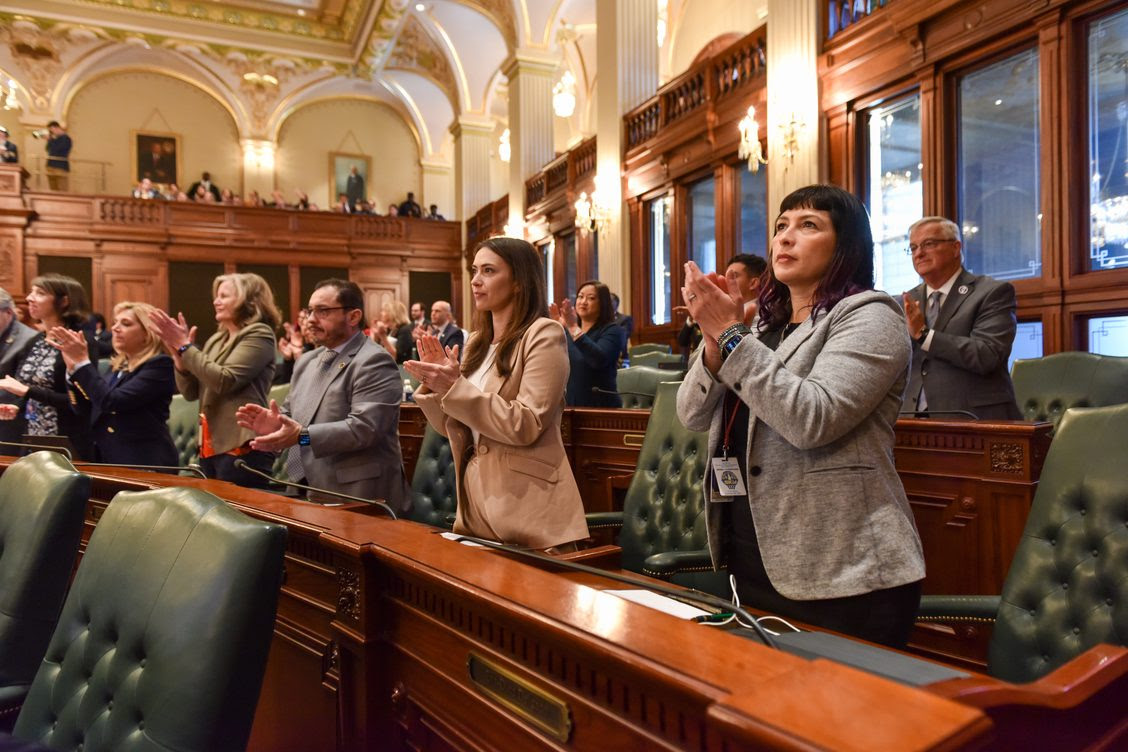 Legislative Highlights
I have introduced a number of bills in the 103rd General Assembly to help make our state a better place for everyone who calls it home. I wanted to share a few with you:
HB1186 allows patients enrolled in an HMO insurance plan to access in-network services and providers without actively obtaining a referral from a primary care physician. This legislation seeks to remove all perceived barriers to accessing essential health care services, including reproductive health care services (e.g., abortion care and fertility services) for all individuals. The bill has already passed out of the Health Care Availability & Accessibility Committee and is on its way to the House floor for debate.
HB1251 expands the already present Angel Tax Credit program to help incentivize investment in new Illinois businesses and ensure they have the capital necessary to grow in state. This bill is particularly aimed at increasing investment in diverse small businesses, including those that are minority-owned, veteran-owned, women-owned, or owned by a person with a disability. It also sets aside incentives for downstate businesses.
HB2477 creates the Pregnancy Expenses Act, which requires the other party to a pregnancy or the other intended parent to pay at least 50% of the pregnant individual's pregnancy expenses. This will set a precedent for shared responsibility for pregnancy expenses, including the pregnant individual's health insurance premiums not covered by an employer or government program, the medical costs incurred after conception, and the cost related to the delivery. Most recently, the bill passed out of the Judiciary – Civil Committee and is awaiting debate on the House floor.
In the Community
A Giving Heart Foundation Panel
I had the pleasure of joining A Giving Heart Foundation's Board Members Susan Rothman and Ben Campbell for a panel discussion hosted by A Giving Heart Foundation. Their newest initiative, Leading with Heart, helps high school students develop knowledge in philanthropy and leadership. I spoke about being a young leader in Chicago, and how young people can get involved in making an impact in their communities. Thank you to A Giving Heart for having me, and I look forward to participating in future discussions!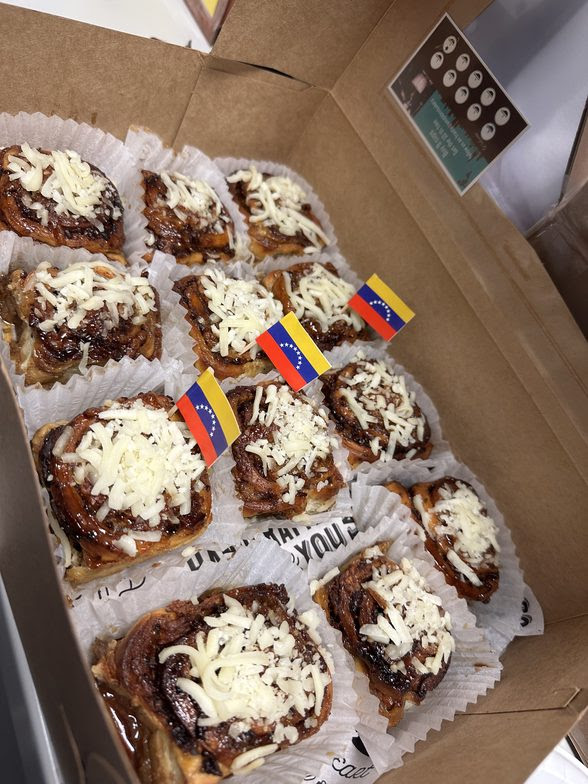 Klein's Bakery & Cafe
My office had the pleasure of visiting our February Small Business Shoutout, Klein's Bakery & Cafe. The golfeados and traditional dulce de leche cookies were delicious!
Community Updates
The City of Chicago runoff election is on April 4, 2023, and both Mayor and Alderpeople are on the ballot. Find out more information about how you can cast your ballot here.
The federal government announced the end of the emergency supplemental SNAP benefits that started in April 2020. Beginning this month, Illinois LINK households will only receive their regular monthly benefit. For more information, including other federal and state-sponsored programs, visit here.
The Illinois Department of Revenue is offering a free basic income tax preparation assistance program for low-to-moderate income individuals, families, and older adults through several trusted companies around Illinois. For more information about this program, visit here.
I would like to hear your thoughts and concerns on the Redefine the Drive project. The next public meeting is anticipated to take place in Spring/Summer 2023. Although no plan has been approved, I want to make sure that your input is taken into consideration. Please email my office at info@repcroke.com with any questions or comments.
PAWS Chicago Partnership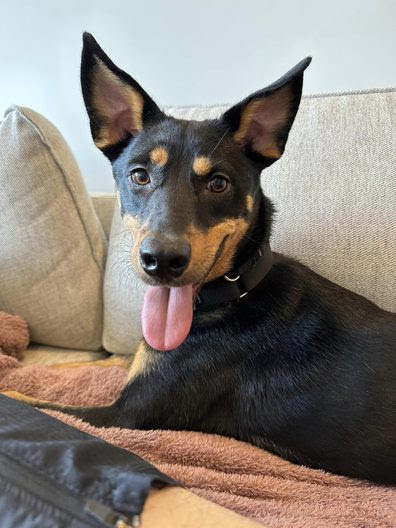 We have a new PAWS Chicago pal to introduce for March: Meet Tanner!
Tanner is an energetic and loyal companion in search of his new family. If you live in a quiet neighborhood and in a home with a private entrance, you may be Tanner's perfect match!
If you are interested in adopting Tanner or any of his other friends, check out PAWS Chicago for more information.
Non-Profit Shoutout
Every month we highlight a small business in our district. This month, we are switching it up and uplifting a local non-profit organization, Lincoln Park Community Services. The non-profit serves adults ages 18 and up from all across Chicago who are at risk of or are currently experiencing homelessness. The Lincoln Park location includes 83 interim housing shelter beds and 37 supportive housing units supported by 1,800+ volunteers.
There are so many amazing non-profits in the 12th district doing important work to support our community, and I look forward to continuing to spotlight these inspiring organizations.
If you have a favorite business or non-profit in the district for future Shoutouts, let us know!
As always, please reach out to my office with any questions or concerns. I look forward to connecting with you again next month (hopefully with better weather too)!